Traffic Device Monitoring Built for Smart City Infrastructure
BlinkLink® Powered by TAPCO
---
BlinkLink® powered by TAPCO is an easy-to-use, cloud-based application cities utilize to manage, schedule, control and monitor system-wide time clocks and intelligent warning systems. By collecting real-time data, BlinkLink® provides transportation officials the intelligence to respond immediately to ongoing traffic emergencies through email/SMS alert notifications sent via TAPCO Wrong-Way Driver Detection Systems and other intelligent warning systems. Connected through reliable cellular networks, BlinkLink® is secured through encrypted communication.
---
Quickly Monitor Intelligent Warning Systems
Need to quickly find out the current state of your traffic devices? Blinklink® powered by TAPCO lets you easily monitor the status of every TAPCO Intelligent Warning System from its interactive map view, gather historical device data and quickly access individual systems through the search and filter function.
---
Remotely Manage Intelligent Warning Systems
Spending too much time manually setting time clocks? Eliminate time-consuming site visits with BlinkLink® powered by TAPCO. Create calendar-based events and apply them to individual or multiple systems with ease. Apply schedule changes on individual days or program them based on weekday and weekend dates.
---
Receive Email and SMS Alerts
Receive immediate Email/SMS alert notifications when a traffic emergency occurs or traffic device maintenance is needed. Determine what traffic events and pre-set systems thresholds trigger an email or SMS alert. Keep everyone informed by programming multiple alert recipients across city, county and state agencies.
---
Custom Reporting
Generate custom reporting for each device's historical data. Analyze traffic trends through system activations to better manage schedules and flash activations. Alert notification data collects when alerts are sent out and who received the notifications.
---
Need BlinkLink® assistance? Our support team is available to assist when additional help is needed. *
---
* Live support available from 8-5pm central time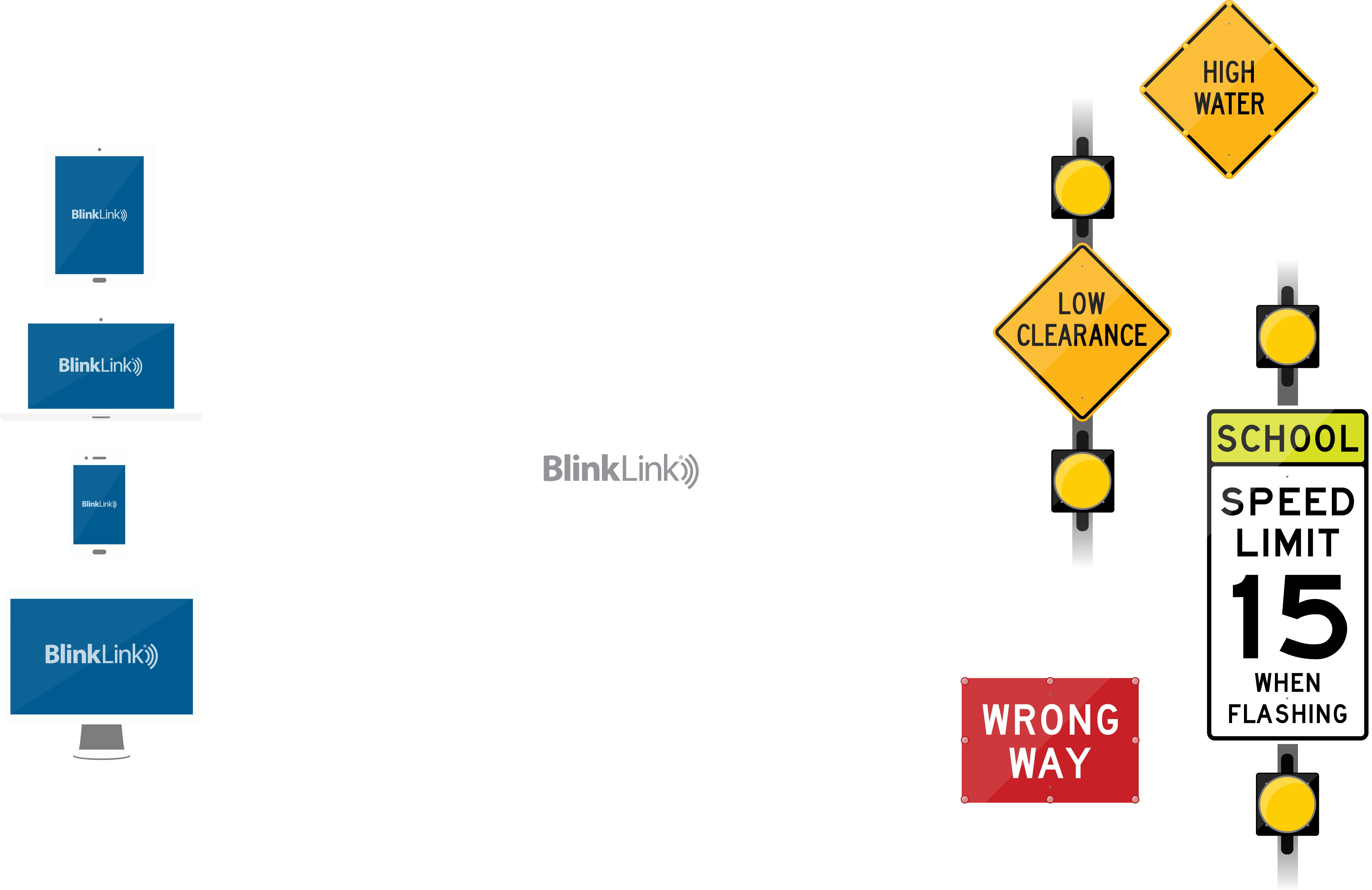 ---
BlinkLink Integrates with These Popular TAPCO Made® Intelligent Warning Systems:
---